Home
A couple of years ago, I received the wonderful invitation to teach on Skillshare, which has impacted my life as an illustrator enourmously!

I plan, film and edit my classes with genuine care and love, and I really hope that if you decide to watch any of my classes you feel connected and inspired by this amazing profession.
You can check my Skillshare channel profile
here
and get a 30 day free trial ✨️
︎These are the classes I teach in English
(click on images to go to each class)





︎And this is my first class in Spanish!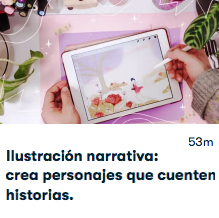 I also offer 1 on 1 Sessions if interested :) We can talk anything illustration such as portfolio reviews, advice on illustration as a career, or maybe even an outside perspective on a project you may be working on :)

To see availability and bookings, please click on the 1 on 1 Session banner on my Skillshare Profile :)